RSA Fraud and Risk Intelligence Suite

Fraud Prevention
Stop Fraud - Not Customers
It's about making cybercrime harder and legitimate transactions easier.
Protect customers from advanced cybercrime threats on the web and via mobile channels with industry-leading fraud prevention solutions from RSA. And do it without fraud protection getting in the way of frictionless customer transactions.
RSA Fraud & Risk Intelligence Suite brings together fraud protection, adaptive authentication, web threat detection and fraud intelligence services to protect organizations and consumers from online and mobile fraud, phishing, account takeover and data breaches. Our offerings improve organizations' fraud detection and prevention capabilities, enhance their fraud intelligence, and provide secure consumer access, 3D Secure authentication, behavioral analytics and mobile transaction protection.
The Growing Need for Digital Fraud Prevention
As digital channels for commerce grow, so does the opportunity for fraud to thrive. Mobile, social and the Internet of Things (IoT) are all moving to the forefront of digital transactions, and cybercriminals are reliably one step ahead. They're expanding operations to social media platforms, hosting cybercrime websites on the blockchain and launching attacks from IoT devices. And they're finding ways to exploit vulnerabilities in innovations like open APIs and faster payments. To outpace them, organizations need fraud prevention solutions that extend to mobile and the cloud, incorporate threat intelligence and bring sophisticated analytics to bear on the effort to stop fraud.
The advanced capabilities to stop fraud
Without compromising the customer experience
An outsourced, managed service, RSA FraudAction provides highly effective fraud protection against phishing and other cybercrime threats for a relatively minimal resource investment.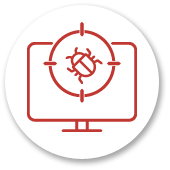 Even the most sophisticated fraud threat is no match for RSA Web Threat Detection. It uses behavioral analytics to identify sophisticated fraud threats and detect a variety of fraudulent activities.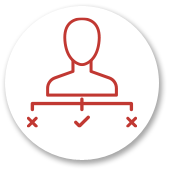 The results speak for themselves: fraud detection rates over 90 percent with less than 3 percent challenge rates. RSA Adaptive Authentication does it with risk-based, multi-factor authentication.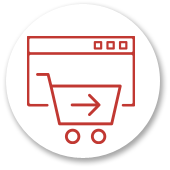 Leveraging the latest version of the 3D Secure protocol, RSA Adaptive Authentication provides highly effective cardholder protection and fraud management tools to support a consistent, secure online shopping experience.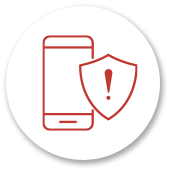 RSA Adaptive Authentication offers a mobile SDK to identify fraud across mobile browsers and mobile applications.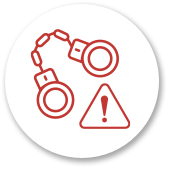 Get everything you need to know to stay one step ahead of cybercriminals: targeted research on emerging threats, the latest information about fraud trends, and reports on a wide range of cybercrime attacks.
Benefits

Leads to significant reductions in online, e-commerce and mobile fraud and related fraud losses.

Helps mitigate phishing, malware, rogue mobile apps, social media threats, and other cybercrime attacks in real time.

Detects cyber threats across web and mobile applications with advanced behavioral analytics.

Delivers regular reports and updates that offer deep intelligence about identity theft, emerging threats and fraud trends.

Protects 3D Secure e-commerce transactions without impacting users.